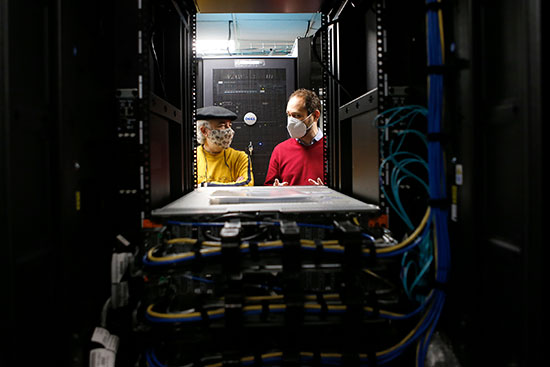 December 21 2021
December 21, 2021
The National Laboratory for High Performance Computing (NLHPC), with the support of the RISC2 project, was awarded a new fund for Shared Use Major Scientific and Technological Equipment Service Centers.
The fund, granted by the Chilean National Agency for Research and Development, provides the possibility to finance and maintain the center's team of engineers for the next five years, with the chance of renewal. If everything is going well and according to plan, the Center will be granted funding for another five years. The fund gives NLHPC the confidence to continue to grow and reach their objectives.
"Collaboration with international networks was important in the evaluation of this call. Undoubtedly, the fact of being part of RISC2 has been very relevant for us to be awarded the project", stated Ginés Guerrero, NLHPC Director.
The NLHPC is the national supercomputing center in Chile, with specialization in high performance computing, that manages Guacolda-Leftraru, the most powerful supercomputer in South America. This infrastructure appeared in November in the IO500 list, a ranking of the fastest supercomputing (HPC) storage systems in the world, where it was placed in 39th place.
During the last year, more than 400 users from different areas of knowledge, more than 45 institutions have used the NLHPC. The center is at the service of the national scientific community, industry, and State and its main goal is to satisfy the demand for high performance computing.